Santa Fe Italian & Mediterranean Restaurants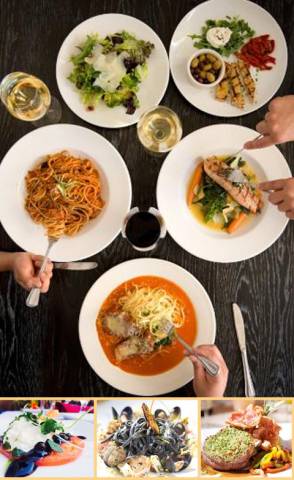 Location: 60 East San Francisco St., Suite 301, Santa Fe, NM 87501
Phone: 505.984.0008
You just might score a rooftop table overlooking a slice of Santa Fe, but either way, the slice you're eating will be delicious! Artisanal pizza choices, salads and microbrew selections make this a pleasant option for casual dining downtown.  Just across the street from La Plaza (at the Arcade).  One of my favorite places to enjoy the sunset.
Location: 58 S. Federal Place, Santa Fe, NM 87501
Phone: 505.986.5858
One of Santa Fe's most authentic Italian kitchens and a fine wine list draw regulars to this casually elegant spot, where freshly made pasta and stone-baked pizzas top the list of favorites. 
Location: 322 Garfield Street, Santa Fe, NM 87501
Phone: 505.995.9595 
Continuously nurtured a strong connection between the Santa Fe Farmers Market and our kitchen — melding indigenous foods whenever possible, with key Italian imports. We crave these earthy, effortless flavors long after the meal has ended. Eating sustains more than the body. Dining at Andiamo inspires conversation and evokes memories. That's why we see Andiamo as a collective experience for people who love food. Our staff is genuinely happy to work with our customers. At the end of the day, we want our guests to feel better for having eaten here.